Trail Running & Ultra Running
Trail Shoes are heavy to start with. After a few miles into your run, those heavy lugs and grooves get CAKED with Debris and Mud and can weigh 3 times as much as when you started!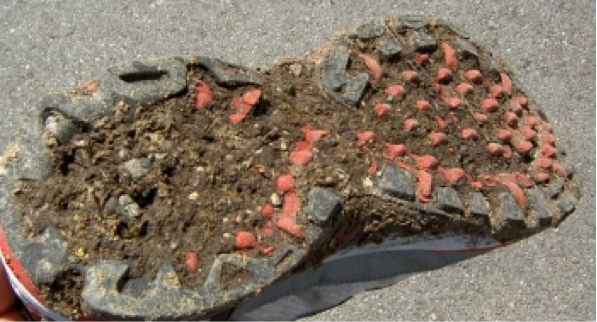 Trail Shoes Are MUD COLLECTORS!!!
Your favorite lightweight running shoes installed with ICESPIKE™ Gets the Job Done.
TrailRunner Magazine Says: "Icespike Turns Any Running Shoe into Trail Running Beasts!!!"
Great Runners That Use Icespike Year Round Sound Off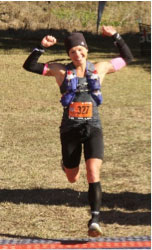 Michele Yates
Graduated with a Bachelors in Kinesiological Sciences- UNLV, 4x National Champion (50m,50k record holder), 2x Olympic Trials Participant, 9x Marathon Champ, 2011,2013 World Champ Participant, Ultra Runner of the Year 2013, coach and owner of Rugged Running, apparel, Accessories and training.
"Never settle in a race...Never settle in life" ICESPIKE are useful and performance friendly. They are a MUST for me in the winter months but are also beneficial on the dry or wet trails! I love the feeling of no Attachments. Lightweight Traction That I Can Wear On any Surface and Any Conditions."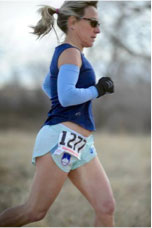 Nancy Hobbs
Executive Director and Founder ATRA. Organized the first U.S. women's mountain running team in 1995; podium at World Masters Mountain Running Championships in 2013 (bronze medal); Colorado Running Hall of Fame class of 2013; Co-author (with Adam W. Chase) The Ultimate Guide to Trail Running (2001; second edition 2010; translated to Japanese 2013).
ICESPIKES gives me the confidence to run over every bit of snow, mud and even some icy patches. Plus, the traction on the Trails is unsurpassed. Thumbs up on my run this morning thanks to my friends at ICESPIKE!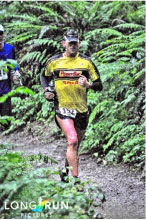 Dane Rauschenberg
Runner, Author, Speaker and All round Great Ambassador for Running.
Dane Rauschenberg made his mark on the running world as the man who ran 52 marathons in 52 consecutive weekends. As an extreme athlete who has also run a 202-mile relay solo and completed a 350-mile run up the coast of Oregon, he doesn't just know running, he has explored it to the deepest reaches of its mental, physical and emotional boundaries.
"Often The Terrain We Run On is unsteady and unpredictable, Icespike is the Equalizer"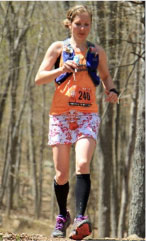 Chantal Warriner
Canadian Trail Running Champion. Inducted into the Ontario College Athletic Association (OCAA). Hall Of Fame.
Chantal has been a competitive athlete for two decades, now specializing in ultra-trail running. Her career highlights include 2014 Fatdog 70 miler winner, 2012 5 Peaks series champion and 2010 Masters Canadian Cross Country Champion, to name a few.
"Icespike Gives Me a Competitive Edge in Tough Conditions, It is truly an Asset to My Training and Racing."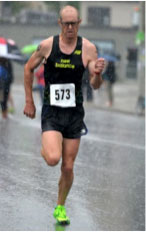 Noel Paine
Writer/Blogger for Canadian Running magazine Lost Worlds Racing Canadian Ambassador. Marathoner, Ultra Runner and Coach.
"Icespike's great product is perfect for Canadian runners. I have been running for almost 30-years and icespikes are a simple, easy to use way to stay on your feet and continue to train during Canadian winters and on the trails!"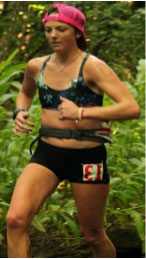 Candice Burt
Candice Burt is a competitive ultra-runner specializing in the 100 mile and longer distances. Candice holds several unsupported fastest known times (FKT), most notably the unsupported record on the 93 mile Wonderland Trail around Mt. Rainier, which she completed solo. In 2014, Candice won the Zion 100 and placed 2nd in the HURT 100. In addition to her running, Candice owns Destination Trail, a company that organizes trail races in Washington, Oregon, California, Arizona and Nevada.
"Icespike allows me to run fast on the slipperiest of Trail Conditions from the wet Pacific NW to the Slick Mud in Hawaii and the loose soil in the Desert."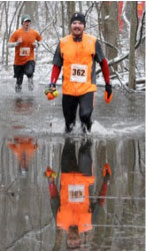 Paul "Crazy Legs" Stofko
Ultra Runner, RRCA Trainer, Race Director.
2014 winner of the Potawatomi 150 Mile Race, Completed Ultra's such as Western States, Angeles Crest and 5 finishes at the Leadville 100. Founder of Crazy Legs Race Series.
"I get to share my passion for running with race participants, plus I can show them how Icespike can improve their performance on any terrain."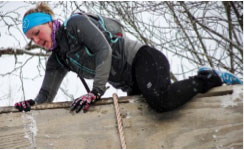 Kat Tupling
Trail Runner, Ultra Runner Qualified for the 2016 OCR World Championships.
"Icespike has allowed me to conquer all Mother Nature has thrown at us this year! The support and encouragement from the management has been fantastic. Hearing the accomplishments and tips/tricks of the other ambassadors is always encouraging!"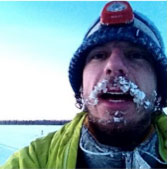 Peter Ripmaster
Marathoner, Ultra Runner, Adventure Racer. 4 Time Iditarod Trail Invitational. 1000 Miles on foot pulling your sled and supplies.
"I really believe in Icespike as a company and Product. I only support what I use personally. It is also important for me to support a small family Business that 'GETS IT'."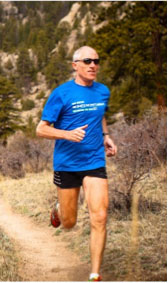 Terry Chiplin
Owner of Active At Altitude Running Camp in Estes Park Co. RRCA Trainer and Ultra Trail Runner.
"I Trust and believe in Icespike. Using Icespike gives me and my clients the confidence on any terrain. I can totally focus on my campers and students form, technics and know my footing is safe."
---
Why spend upwords of $200.00 to buy shoes that will not provide you with any better Traction than the shoes that you already run in? Just add Icespike to your shoes and you will turn your normal comfy running shoes into TRAIL RUNNING BEASTS!!
Fancy Trail Shoes do not navigate slippery wet moss covered Rocks, Log Bridges, Wood Bridges, early Morning Dew Covered Fields Or Slippery Grass Lands, But ICESPIKE does!!
Get on Board With The Pro's Best Kept Secret and Add Icespike to your Trail Running Arsenal. You will be Amazed at what you can Conquer with ICESPIKE.
A Few of Our Satified Trail Running Customers:
Hey Keith. Just spent a couple days running the trails in Red Rock Canyon just west of Las Vegas. IceSpikes work awesome on sandstone! I was climbing up this stuff like Spider Man. Got to the point I was getting a little over confident walking on slanted rock near dangerous drops.
Keep up the great work.
Regards,
Bill
I run decomposed granite trails in the Colorado Springs area all year. I have taken multiple falls in both winter and dry conditions. I ordered a set of Icespikes back then and use them all year now with good success. I split the 1st order with another runner and am sharing some of this 2nd order with another friend. Good product. I recommend it frequently.
- Lance
Program Manager
I recently got into trail running w my friend Siri. Siri has ice spikes in her running shoes for treacherous terrain. We hike/run the Greenbelt trail in Cold Spring Harbor. The grip from the ice spikes has been God sent!
- Gina
Being a flatlander, I didn't have what it takes to finish Leadville, but I got in a great 50 miles before missing a cut off, and I gotta say, I loved the icespikes on the trails...especially the technical downs, and the slick areas, giving me the confidence to move at a faster pace, than I normally would have.
Now, I use them for all of my trail races...I am heading to New Zealand this weekend, and running a 100k the following Saturday over there.
My icespikes are packed and ready to run...
Thanks for a great product.
- Justine
Happy trails...
Hey I know your ice spikes are meant for the snow, but I want you to know they work fabulously on some of the loose gravel trails we have around here. Snagged a pack from a storage auction of all places, and I love how off road I feel with these on my shoes, like it's just me and the mountains... Well.. Foothills. Thank you for a singular experience.
FYI how please I am with your product. The Imogene Pass run is one of my favorite challenges but has a brutal downhill full of rock. The Icespikes allowed me to plant my feet and feel more secure. I actually shaved 14 minutes off my downhill time over last year. I can credit it to better training and ICESPIKE.
Thanks, Mikeeta CO
---
3/8" Spike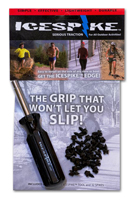 ICESPIKE™ Deluxe Package
1 Precision Tool + 32 3/8th Inch spikes.
Recommended for Running Shoes, walking shoes, Sneakers.
$29.99 US Dollars
With purchase of Deluxe Package, additional sets of 3/8th inch spikes are available for $16.99 ( US Dollars) at Checkout. Buy several sets for family and friends!
Extra Long 1/2" Spike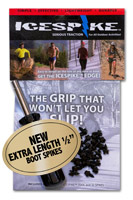 ICESPIKE™ Deluxe Package
1 Precision Tool + 32 1/2th Inch spikes.
Recommended for heavy-soled boots & shoes
Not Recommended for THIN soled Running Shoes, Walking Shoes, Sneakers
$29.99 US Dollars
With purchase of Deluxe Package, additional sets of 1/2 inch spikes are available for $17.99 (US Dollars) at Checkout. Buy several sets for family and friends!