CONTACT US:
Toll Free from US & Canada 1-877-677-3567
Email:
56 Robbe Farm Road
Peterborough, NH 03458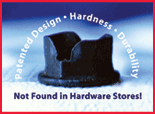 INSTALL ICESPIKE - INSTALL CONFIDENCE
GET THE ICESPIKE EDGE!
You won't even know you're wearing them!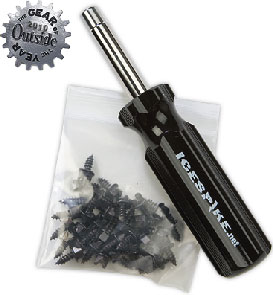 WHO WE ARE: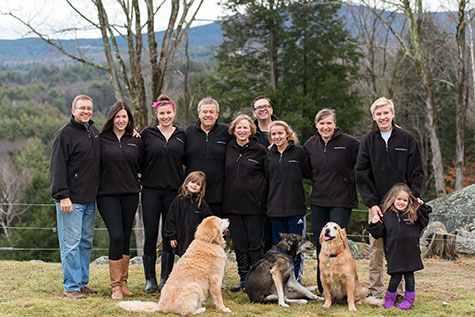 ICESPIKE is a family company, with members spread across North America from the East Coast to the West Coast and Canada. As runners, walkers, hikers, marathoners, tri-athletes and lovers of all things outdoors, we are devoted to making maintaining of winter training and all year-round outdoor activities safe and fun in any weather conditions.
Product Comments…
Kelly: Hello! I just ordered replacement icespikes and wanted to let you know I love your product. Freedom! I run year around in Anchorage Alaska and I feel like Spider-girl, especially when I am asked about my traction by passerby. Also, my other fav use; we fat tire bike all winter and I put these in my winter bike boots since the only time I walk my bike is across frozen streams and ice patches where I would not be able to bike or walk without my Icespikes. Thank you so much for my winter running! I tell all my friends.
"Snowboarder" Lucy: Hi, I found out about the product by searching on the internet. I am using them for traction on my snowboard boots. The lift lines get very icy in the spring here in the NW along with the parking lots. I bought boots with little traction this year, and was having difficulty in the lift lines. The spikes were the only solution as I couldn't put yak trax over my boots and fit into the bindings. I only put them on the toes, so I can slide if I need to or get traction when I want it. They are great! Only problem is that I have gouged up the board a bit, but now I covered that part with foam stomp pads. The other thing we use them for is walking on frozen lakes for ice fishing or other activities and they won't fall off. Thanx!
Tom writes: I ordered Icespike in April and just want to give you some feedback. I needed something to give me a good grip mowing a fairly steep bank behind our house. I found out about your product online and thought that could work. The delivery was prompt and the fitting easy. I had a few month to try them out and see how good they are on a hill with fresh cut grass. Icespike works great and I am very happy. I am glad I didn't try anything else. I really became a fan and want to try the Icespike in winter for clearing my driveway, perhaps a little running too.
Will from Boston: I've been wanting to get myself a set of your spikes for a year now, and thankfully, I got around to it this winter! And what a winter. Thanks to Icespike, I've been able to get out running whenever I want, and not having to think about foot placement makes it so much less stressful. I describe the result to my friends as "goat feet".

Now if you only made a product which solved the crazy-Massachusetts-driver problem. Can you work on that one?

Many thanks!