3/8" (9.5mm) Icespike Deluxe Package
1 Precision Tool + 32 3/8 Inch (9.5mm) spikes.
Recommended for Running Shoes, walking shoes, Sneakers. With purchase of Deluxe Package, additional sets of 3/8 inch (9.5mm) spikes are available for $16.99 ( US Dollars) at Checkout. Buy several sets for family and friends!
$29.99 US Dollars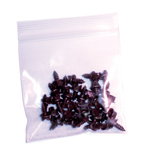 3/8" (9.5mm) Icespikes
32 - 3/8 Inch (9.5mm) spikes.
Buy a Set of 32 spikes without the purchase of a Deluxe Package. Recommended for Running shoes, walking Shoes, Sneakers.
$19.99 US Dollars