WORKER/SENIOR SAFETY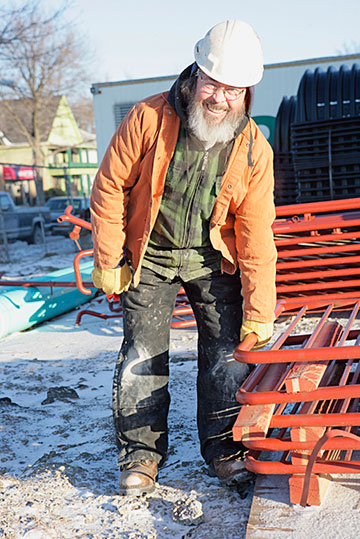 ICESPIKE™ ice spikes are essential for Outdoor workers who need work boot cleats and work shoe traction. ICESPIKE™ traction gear installed on work boots and shoes helps prevent on-the-job injuries!
ICESPIKE™ is like snow treads for your feet!
saves time and energy navigating work areas
transition between ice, slush, snow and dry pavement
allows wearer to drive vehicles
safely climb metal or wood ladders
ICESPIKE™ traction studs are great for:
Construction workers
Highway and Utilities Maintenance
Refuse Collectors
Mail and Package Delivery
Agricultural Workers
Ice Skating, Ski and Sled area Operators
Landscape and Property Managers
Homeowners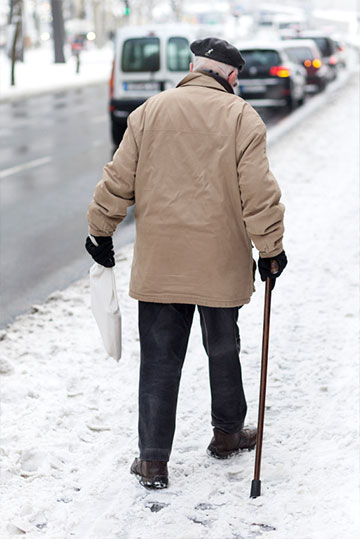 ICESPIKE™ ice grips address the limitations of strap-on devices and senior mobility. Stability on ice and stability on snow are critical for Senior safety and security!
ICESPIKE™ traction spikes are easily installed on the soles of shoes and boots, and footwear is always ready!
eliminate the difficult task of bending down to put on/remove strap-on traction devices, especially for those with arthritis or joint-replacement limitations
help prevent the falls that are very dangerous for older folks
can be worn on transportation buses/vans and into most offices, businesses and stores
eliminate the worry of loved ones walking on icy sidewalks and driveways where accidents occur
cost-effective peace of mind
---
Don't be caught off-guard! Be ready with the best traction system on the market!
Purchase ICESPIKE Today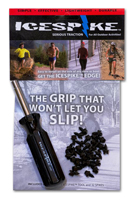 ICESPIKETM Deluxe Package
1 Precision Tool + 32 spikes
$29.99 US Dollars. With purchase of Deluxe Package, additional sets of spikes are available for $16.99 ( US Dollars) at Checkout. Buy several sets for family and friends!