HOCKEY TRAINERS / ARENA ICE WORKERS
Icespike is a proud member of PHATS (Professional Hockey Athletic Trainers Society)

Here are what some great trainers from the NHL are saying about Icespike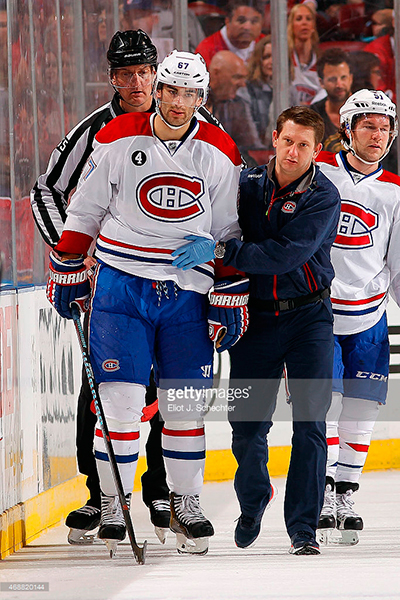 Hi Keith,
I am the head trainer for the Canadians. We (my entire staff) have been using your spikes for a couple of years now. We currently have 12 pairs on the go for me and my staff. They are a great product. I was previously using metal golf spikes, they were heavier and harder on your feet. Your product allows us to wear regular, more comfortable running shoes for hours of standing behind our bench during games and practices.
"I can honestly say that the traction I get on the ice is amazing and I boast (in gest of course) that I am the fastest trainer in the league on the ice!"
Much appreciated.
Graham Rynbend
Thérapeute du sport en chef
Head Athletic Therapist
Canadiens de Montréal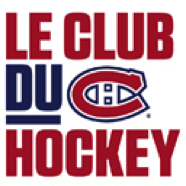 ---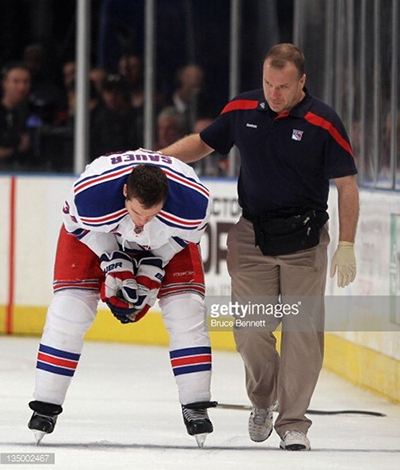 Keith,
Thank you very much for the support with Team Canada Men's Hockey Team. "My spikes made two appearances on the ice during the Olympics and were amazing both times. It is truly a great product and an asset to our program."
Jim Ramsay: Head Trainer New York Rangers Hockey Club and Team Canada Men's Hockey Team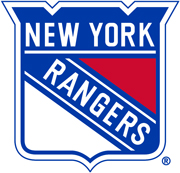 ---
Tom Mulligan
Head Athletic Trainer
Tampa Bay Sports & Entertainment - Amalie Arena | Tampa Bay Lightning | Tampa Bay Storm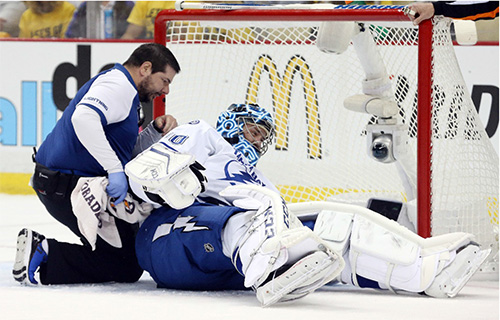 As a Head Athletic Trainer in the National Hockey League, I had heard about your product last season from some of my colleagues. I placed an order and was immediately impressed with the IceSpikes. After years of using another product, I could not believe the improved traction and comfort I received from the IceSpikes. Off the ice, while standing on the bench, you don't even realize you have the spikes on, and it feels like you are wearing your traditional sneakers. On the ice, the traction they provide is outstanding, allowing me confidence to properly tend to on-ice injuries and emergency situations without having to worry about my stability. My staff has all converted to the IceSpike and we will continue to use the product.
All the best
Tom

---
Ice Arena workers also benefit from wearing Icespike! They can work machinery (Zamboni) and be comfortable and stable on the ice or when cleaning up debris from excited fans.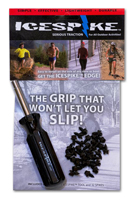 ICESPIKETM Deluxe Package
1 Precision Tool + 32 spikes
$29.99 US Dollars. With purchase of Deluxe Package, additional sets of spikes are available for $16.99 ( US Dollars) at Checkout. Buy several sets for family and friends!