FISHING/SPORTS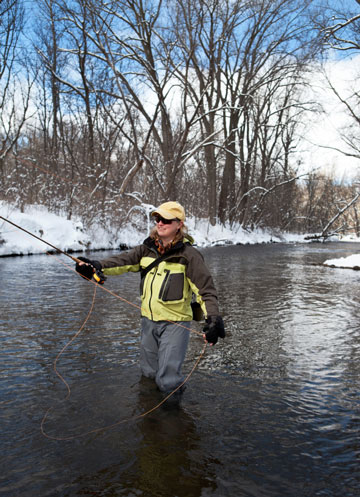 Anglers and Ice Fishermen
ICESPIKE™ is a simple, cost-effective way to create traction for boots and traction for waders!
Don't let slimy riverbanks, swift streams or frozen lakes give you the slip! Eliminate the felt on your boots and waders for safety for you and the environment.
ICESPIKE™ anti-slip ice cleats keep you stable and in control. Great also for Ice Boaters and Snowmobilers! Hunters stay on track on treacherous terrain.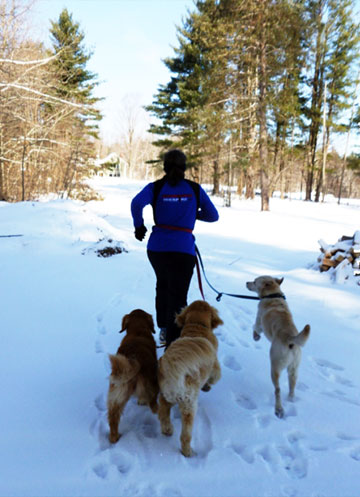 Dog Walkers/Animal Management
Footwear outfitted with ICESPIKE™ keeps you safe! When the ground is icy and slippery underfoot, even a small dog can can cause falls and injury.
ICESPIKE™ creates traction for muck boots and traction for riding boots. Horse trainers and stable workers have the best traction for yards and fields. Riders can transition to putting feet into stirrups with ICESPIKE™ outfitted boots.
ICESPIKE™ is security for Canicross outings with dogs!
---
ICESPIKE™ is Serious Traction for all Outdoor Activities!
Purchase ICESPIKE Today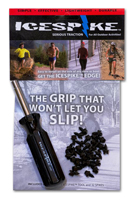 ICESPIKETM Deluxe Package
1 Precision Tool + 32 spikes
$29.99 US Dollars. With purchase of Deluxe Package, additional sets of spikes are available for $16.99 ( US Dollars) at Checkout. Buy several sets for family and friends!